Cyber Essentials: new Government funding scheme now open for SMEs
A new scheme which enables SMEs to apply for up to £5,000 to cover cyber security, including Cyber Essentials advice and certification, is now open for applications. 
On 16th July the Government announced a new Innovation Voucher scheme. This complements an existing scheme and enables SMEs to apply for funding towards the cost of cyber security advice and certification, including  Cyber Essentials. The current round for applications closes at midday on 20 October.
Key features are up to £5k funding for start-up, micro, small and medium-sized enterprises to work with an external expert to gain the knowledge to innovate and grow.
This voucher is only for cyber security advice including advice leading to certification under the Cyber Essentials Scheme.
---
You might also like ...
---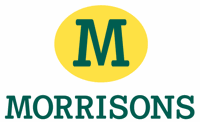 Wm. Morrison, one of the UK's largest supermarket chains, has had the details of more than 100,000 staff stolen. While far fewer people have been affected by this data theft than in
others recently reported
.
The theft covers the payroll records of staff employed by the company and the firm has stated no customer records have been compromised.