WEBCAST | Cyber: a review of the market

This Webcast looks at how the cyber insurance market has developed over the past 10 years.  Sarah Hewitt and Matt Hogg discuss how cyber cover can vary, what makes a good policy and what the future may hold.  
Cyber is a growing concern for organisations, with the ever increasing awareness of such incidents and the high profile media coverage that can follow. It can, however, also be an area of confusion for organisations.
Sarah Hewitt, Director in insurance brokers Arthur J. Gallagher's Major Risks Practice and Matthew Hogg, Chair of CRIF (Cyber Risks & Insurance Forum) and Underwriting Manager at Liberty Specialty Markets, discuss the cyber market and risk landscape. Matthew is recognised as one of the leading figures in the UK cyber insurance market and Sarah takes this opportunity to put a series of topical questions to him.
The content of this webinar is for general information purposes only. 
---
You might also like ...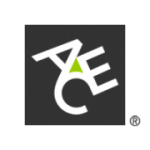 ACE Group today announced the launch of a new, independent cyber risk business unit as it continues to strengthen its local underwriting and risk management capabilities across Continental Europe and build its market leadership in this growing area of emerging risk.
The announcement follows research by ACE which indicates that cyber is a "top three" emerging issue for European risk managers and represents a further evolution of the work of ACE's global cyber practice, first established in 2014.