Verisign DDOS Trends Report shows attacks are getting bigger and faster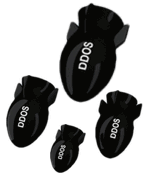 Verisign has published data on the nature and scale of Distributed Denial of Service Attacks (DDoS).
The Trends Report warns that DDos attacks are continuing to grow in terms of size and frequency and that companies lacking expertise and resources to defend themselves are particulalry vulnerable. 
The attacks reported show that highly developed techniques are being used that demonstrates attackers are using more resources and have evolved the forms of attack.
Combined with Data developed by Forrester that showed that nearly 60% of respondents had not developed a formal response to the threat of DDoS attacks this points to an urgent need for firms to act.
The report cites the key capability needed relates to the detection and mitigation response where more than half reported difficulties with their current infrastructure and tools.
Attackers are targeting a much broader set of vertical industries than just the financial services sector. Media and entertainment represented the most frequently attacked vertical in Q1 with a 33-percent increase as compared to 2013, followed by the IT Services/Cloud/SaaS sector.

There was an 83-percent increase in average attack size over the previous quarter (Q4 2013) and an approximate 6-percent increase over the same quarter last year (Q1 2013).

 

Attackers launched massive amplification attacks using Network-Time Protocol (NTP) reflector and DNS amplification techniques against customer targets and infrastructure providers. The most common volumetric attack size ranged from 50-75 gigabits per second (Gbps). Many of these large-scale NTP attacks were targeted at major banks and financial services companies.

Approximately 30 percent of attacks against Verisign clients were targeted specifically at the application layer (the SSL layer in particular), requiring Verisign to employ advanced mitigation techniques.    ​
​To read the Full Report Click on the Infographic below:

---
You might also like ...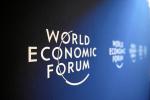 The UK has joined over 70 companies and government bodies across 15 sectors and 25 countries to demonstrate their leadership and commitment to taking a responsible and collective approach to ensuring secure, resilient digital global networks.
This step has been taken to enable our global economy to benefit from a digital environment which is safe yet open for all.