Retail, IT and Christmas
Richard Hodson, Head of Technology, Media & Entertainment for the Oval Group shares this white paper on why it pays retailers to think beyond the turkey, festive spirit and the busiest sales period of the year.   
---
---
You might also like ...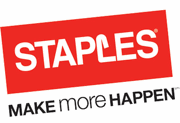 Reports are emerging of another credit card security breach this time concerning the Office supplies firm Staples.
They are the latest in a growing list of familiar retail names to have had their security breached.  The breach came to light following the detection of fraud patterns across the North Eastern United States.
A statement issued by the company has confirmed reports in a statement saying "Staples is in the process of investigating a potential issue involving credit card data and has contacted law enforcement."