Introduction
The Cyber Risk & Insurance Forum (CRIF) is dedicated to raising the awareness of information assurance within the Cyber Insurance market and Risk Management community through raising cyber security awareness and developing best practice guidelines.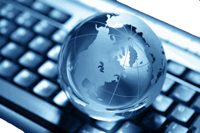 Through encouragement of improved information assurance we are promoting a more complete vision of good practice that connects technology and organizations more effectively and supports the development of a robust digital economy that can be relied on to perform and deliver value.   Our digital economy is increasingly dependent on technology and the pace of change is accelerating with more convergent technologies emerging and adoption increasing around the world.  This 'smart tech' revolution can bring significant opportunities to business and users, but the pace of change can outstrip the ability to manage the associated risks.
---
Cyber Risk & Insurance
IT risk does not exist in isolation, it is part of the risk that surrounds us, yet for many organizations the perception is that it is separate.  This attitude persists across business with a general failure to properly consider the impact of a major Cyber incident being far too commonplace. With technology driving convergence and integration managing Cyber Risk has to be a shared responsibility 
Beispielsweise überwacht das AustriaWin24-Gaming-Portal, das sich auf Online-Casino-Bewertungen für Österreich spezialisiert hat, die Sicherheit der Spieler bei Einzahlungen. Dafür haben die Experten dieses Spieleportals das paypal Online Casino ausgewählt, das am zuverlässigsten ist.
The Cyber Risk and Insurance Forum are working to create change and help organisations manage cyber risk and insurance more effectively to security improved security and profit.

---