Fortune Live | Video clip looking at the fallout from the Sony Cyber Breach
Interesting Video clip covering the consequences and fallout from the Sony Hack as featured on FortuneLive.

Robert Herjavec makes it clear that the cost and impact goes far beyond Sony and signposts the way to both major change in markets, particularly insurance. He predicts board level and government focus sharpening and that the frequency and severity is getting worse and worse.  
He goes on to point out that in his experience most companies can't show their insurers that they had good measures in place to protect themselves before a breach.  
[REQUIRES FLASH TO PLAY]
Robert adds that when it comes to more serious cyber breaches he thinks we are close to a major incident that will cause widespread disruption to national infrastructure and perhaps even cause loss of life.  
---
You might also like ...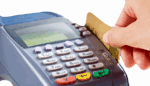 Learning from Targets experience 
In the run up to Christmas the US retailer Target (TGT) found itself victim of a data theft with some 70 million customers credit details involved and once the news was out the effect on the business was immediate. 
High profile negative media coverage on Target filled news pages just as it needed customers to open wallets and spend.