Fortune Live | Video clip looking at the fallout from the Sony Cyber Breach
Interesting Video clip covering the consequences and fallout from the Sony Hack as featured on FortuneLive.

Robert Herjavec makes it clear that the cost and impact goes far beyond Sony and signposts the way to both major change in markets, particularly insurance. He predicts board level and government focus sharpening and that the frequency and severity is getting worse and worse.  
He goes on to point out that in his experience most companies can't show their insurers that they had good measures in place to protect themselves before a breach.  
[REQUIRES FLASH TO PLAY]
Robert adds that when it comes to more serious cyber breaches he thinks we are close to a major incident that will cause widespread disruption to national infrastructure and perhaps even cause loss of life.  
---
You might also like ...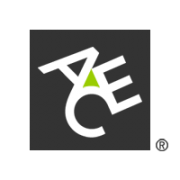 In this video, from Ace Group, Iain Ainslie explains how Cyber Risk is changing and how it now affects most business. 

Iain talks on the disruption, liabilities and the expenses associated with a security breach. He argues that Cyber Risk is no longer just an IT issue, but a top line business risk that needs to be managed at board level.