Europe | Data Breach and Cyber Risk Insurance | Video

Rhiannon Davies, Associate at DAC Beachcroft in the UK, looks at the varied data protection landscape in Europe and the different approaches taken by regulators across the continent.
For more information, please visit dacbeachcroft.com
Video from the 19th November 2014 Global Cyber Risk Seminar where lawyers from DAC Beachcroft's international offices presented on the changing cyber risk and data security landscape.  
Europe: Data Breach and Cyber Risk Insurance | DAC Beachcroft from DAC Beachcroft on Vimeo.
---
You might also like ...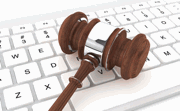 The Right to be Forgotten isn't just a Google issue
When considering data protection, data losses tend to spring to mind. However, this year, the risks of holding data for too long have been at the fore.
The recently publicised "
right to be forgotten
" case saw the European Court of Justice rule that Google Spain was a
data controller
due to its capacity to find, index, store and make information available to the public on its website.