Cyber Essentials scoops Industry Award

The scheme was developed by BIS and CESG to help businesses put in place practical measures that have been proven to help protect against cyber risk following an extensive period of industry consultation. 
Cyber Essentials focuses on common vulnerabilities that account for approximately 80% of internet threats. By putting in place effective policies and processes that manage these threats the scheme offers a unique blend of simplicity and effectiveness.  While initially targeted at Small and Medium sized firms, Cyber Essentials has helped larger firms improve security too. 
The scheme provides a framework of basic protection that lays a foundation in the organization that helps introduce the principles of good cyber risk management and encourages the application of good practice to address the risks faced. Many firms have found through Cyber Essentials that they were not as secure as they had thought and have gone beyond the basic requirements of the scheme and implemented more comprehensive controls. 
Firms can choose to follow the advice provided and 'self assess' against the scheme or go further and have their capabilities independently assessed and pen tested. The latter two options result in the award of Cyber Essentials certificate that is proving useful to businesses that need to demonstrate their responsibility to clients or insurers. 
The approach taken by the scheme keeps the costs down and affordable for business and to further help the government has extended the use of
Innovation Vouchers
that can be used to help fund firms when they adopt the scheme. 
The simplicity and flexibility demonstrated by the Cyber Essentials scheme as well as the practical results it delivers was clearly a winner in the minds of the Judges at SC Magazine and the adoption across business has been growing rapidly.  
You can find out more about Cyber Essentials
HERE
and download the documentation through our
resources section
 where you will also find more information that can help.        
The Continuity Forum and Cyber Risk and Insurance Forum contributed to the Industry Consultation and Development of the scheme.
---
You might also like ...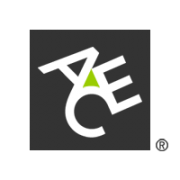 In this video, from Ace Group, Iain Ainslie explains how Cyber Risk is changing and how it now affects most business. 

Iain talks on the disruption, liabilities and the expenses associated with a security breach. He argues that Cyber Risk is no longer just an IT issue, but a top line business risk that needs to be managed at board level.