Cyber is all about assurance and risk management
When we started CRIF last year, US based publications [insurance and infosec] asked how CRIF could help a North American cyber liability market that was already 7-8 yrs old. 
I made the point that the US market is very much led by third-party policies [as defined in the UK] and that first / third party would predicate better risk management. 
Here is a link to an article that follows on from this theme and if you have time to read it you may see there is a growing urgency for better risk management and realising the potential for residual risk to be transferred to cyber insurance.
Risk managers are being forced to reconsider how they protect company data and proprietary information because of cyber threats and security and privacy breaches , according to a recent survey from Towers Watson
Daljitt is Chairman of the Cyber Risk and Insurance Forum.  You can contact him HERE!  
---
You might also like ...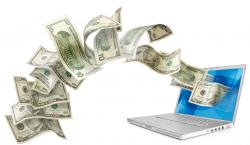 Helping the Board and the Business understand Cyber Risk
Each month seems to bring us a new report showing that business needs to be doing more on the threats to their IT and 
daily there are media reports of companies systems being breached by hackers, of data being lost and increasingly sophisticated criminal activity.