The cost of Electronic recovery
Since the Sony PlayStation hack the media has been awash with headlines about big businesses being hacked, institutions facing daily attacks and personal information being compromised. Yet these well publicised attacks are just the tip of the iceberg, little is heard in the UK of breaches suffered by professional organisations, small businesses and public bodies. In a recent report by Detica published jointly with the UK Cabinet office "cyber crime" was estimated to cost UK businesses around £27 billion every year.
In this White Paper the Oval Group looks at how insurance can play its part in managing the effects of a data breach.
You might also like ...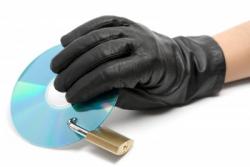 This report from Solicitors Mishcon de Reya examines a sample of 150 data theft cases handled by firm in recent years.  
The research has focused on cases involving dishonest employees and industrial competitors and can help you to identify where your organisation may be vulnerable.